Thank you for your interest in these limited edition prints!
These personally hand crafted photography prints by Sanjitpaal Singh, an internationally award winning professional photographer featuring the beauty of natural heritage. Each print is carefully selected and meticulously prepared through high quality printing process with colour management accuracy. Every image in the series is exclusively limited to 5 prints in circulation and accompanied with a certificate of authenticity and a serial number seal from the original artist.
Custom sizes and mediums are made available upon request. Prices indicated are in Malaysian Ringgit.
The Floating Rhino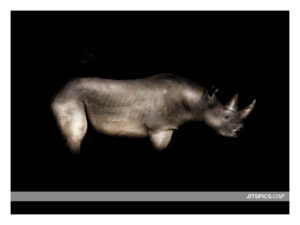 Description: The Floating Rhino resembles strength. Dedicated to the conservation community, this artwork entitled 'the floating rhino' resembles hope for the future of wild species.
Price: RM15,000
Dimensions inclusive of border: H: 110 x W: 230 (cm)
Medium: Canvas
Print Run: 01 from 05 (04 available)
Prior Exhibition: BATS Lounge, Kuala Lumpur
Delivery: Rolled canvas in tube
Notes: Funds from this print will be donated to Chester Zoo, an establishment that has generously funded various worldwide conservation and field programs to prevent extinction. B.A.T.S are in full support of wildlife and nature conservation. Photos by the talented Sanjitpaal Singh expresses the beauty of our natural heritage. Point to note these prints will be sold and all
Profits will be channeled to GAIA, a Malaysian environmental social enterprise and B.A.T.S, who will be setting up In house mentoring program for young musicians. This programme will allow this young person to understand the commitment, the hard work, the sacrifices required but also let them feel what it feels to be on stage performing to a crowd. Beginning from makeup, wardrobe, presentation, song choices and range etc. This programme will be managed by Jaclyn Victor who will also be seeking assistance from friends and other artist for their time and effort.
Purchase: M: +60126744679 or E: jitspics@gmail.com
---
Roots & Trees 01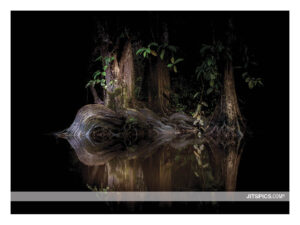 Description: Symbolising strength and valour
Price: RM10,000
Dimensions inclusive of border: H: 110 x W: 230 (cm)
Medium: Canvas
Print Run: 01 from 05 (04 available)
Prior Exhibition: BATS Lounge, Kuala Lumpur
Delivery: Rolled canvas in tube
Notes: B.A.T.S are in full support of wildlife and nature conservation. Photos by the talented Sanjitpaal Singh expresses the beauty of our natural heritage. Point to note these prints will be sold and all
Profits will be channeled to GAIA, a Malaysian environmental social enterprise and B.A.T.S, who will be setting up In house mentoring program for young musicians. This programme will allow this young person to understand the commitment, the hard work, the sacrifices required but also let them feel what it feels to be on stage performing to a crowd. Beginning from makeup, wardrobe, presentation, song choices and range etc. This programme will be managed by Jaclyn Victor who will also be seeking assistance from friends and other artist for their time and effort.
Purchase: M: +60126744679 or E: jitspics@gmail.com
---
Roots & Trees 02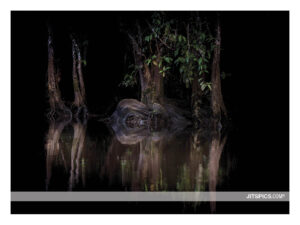 Description: Symbolising strength and valour
Price: RM10,000
Dimensions inclusive of border: H: 110 x W: 230 (cm)
Medium: Canvas
Print Run: 01 from 05 (04 available)
Prior Exhibition: BATS Lounge, Kuala Lumpur
Delivery: Rolled canvas in tube
Notes: B.A.T.S are in full support of wildlife and nature conservation. Photos by the talented Sanjitpaal Singh expresses the beauty of our natural heritage. Point to note these prints will be sold and all
Profits will be channeled to GAIA, a Malaysian environmental social enterprise and B.A.T.S, who will be setting up In house mentoring program for young musicians. This programme will allow this young person to understand the commitment, the hard work, the sacrifices required but also let them feel what it feels to be on stage performing to a crowd. Beginning from makeup, wardrobe, presentation, song choices and range etc. This programme will be managed by Jaclyn Victor who will also be seeking assistance from friends and other artist for their time and effort.
Purchase: M: +60126744679 or E: jitspics@gmail.com
---
The Sentient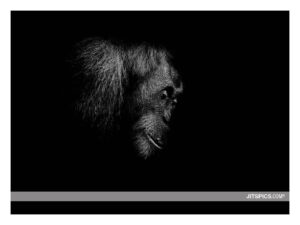 Description: Resembling intelligence and strength with the ability to reason and think, the orang utan is one of the most fascinating species with a close affinity to human beings.
Price: RM15,000
Dimensions inclusive of border: H: 110 x W: 110 (cm)
Medium: Canvas
Print Run: 01 from 05 (04 available)
Prior Exhibition: BATS Lounge, Kuala Lumpur
Delivery: Rolled canvas in tube
Notes: B.A.T.S are in full support of wildlife and nature conservation. Photos by the talented Sanjitpaal Singh expresses the beauty of our natural heritage. Point to note these prints will be sold and all
Profits will be channeled to GAIA, a Malaysian environmental social enterprise and B.A.T.S, who will be setting up In house mentoring program for young musicians. This programme will allow this young person to understand the commitment, the hard work, the sacrifices required but also let them feel what it feels to be on stage performing to a crowd. Beginning from makeup, wardrobe, presentation, song choices and range etc. This programme will be managed by Jaclyn Victor who will also be seeking assistance from friends and other artist for their time and effort.
Purchase: M: +60126744679 or E: jitspics@gmail.com
---
Emergence 01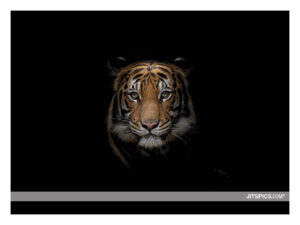 Description: Emerging into the light, poised for whatever may come its way, fearlessly
Price: RM15,000
Dimensions inclusive of border: H: 110 x W: 230 (cm)
Medium: Canvas
Print Run: 01 from 05 (04 available)
Prior Exhibition: BATS Lounge, Kuala Lumpur
Delivery: Rolled canvas in tube
Notes: B.A.T.S are in full support of wildlife and nature conservation. Photos by the talented Sanjitpaal Singh expresses the beauty of our natural heritage. Point to note these prints will be sold and all
Profits will be channeled to GAIA, a Malaysian environmental social enterprise and B.A.T.S, who will be setting up In house mentoring program for young musicians. This programme will allow this young person to understand the commitment, the hard work, the sacrifices required but also let them feel what it feels to be on stage performing to a crowd. Beginning from makeup, wardrobe, presentation, song choices and range etc. This programme will be managed by Jaclyn Victor who will also be seeking assistance from friends and other artist for their time and effort.
Purchase: M: +60126744679 or E: jitspics@gmail.com